Another example from the many releases on Strange Fruit from the late '80s into the '90s that delved back into the BBC Radio 1 session recording archives. This one is on the 'Nighttracks' imprint which was reserved for the sessions that were recorded for the BBC Radio 1 evening shows other than John Peel's show – sadly, that sun-label only released a fraction of the possible sessions compared to the main label.
Slightly different titles on these two releases, but the same session. Dating from the period of the 'Yummer Yummer Man' single release, the tracks chosen range from the then current single back through the previous 'Jesus Egg That Wept' mini-album and 'Pop Eyes' album.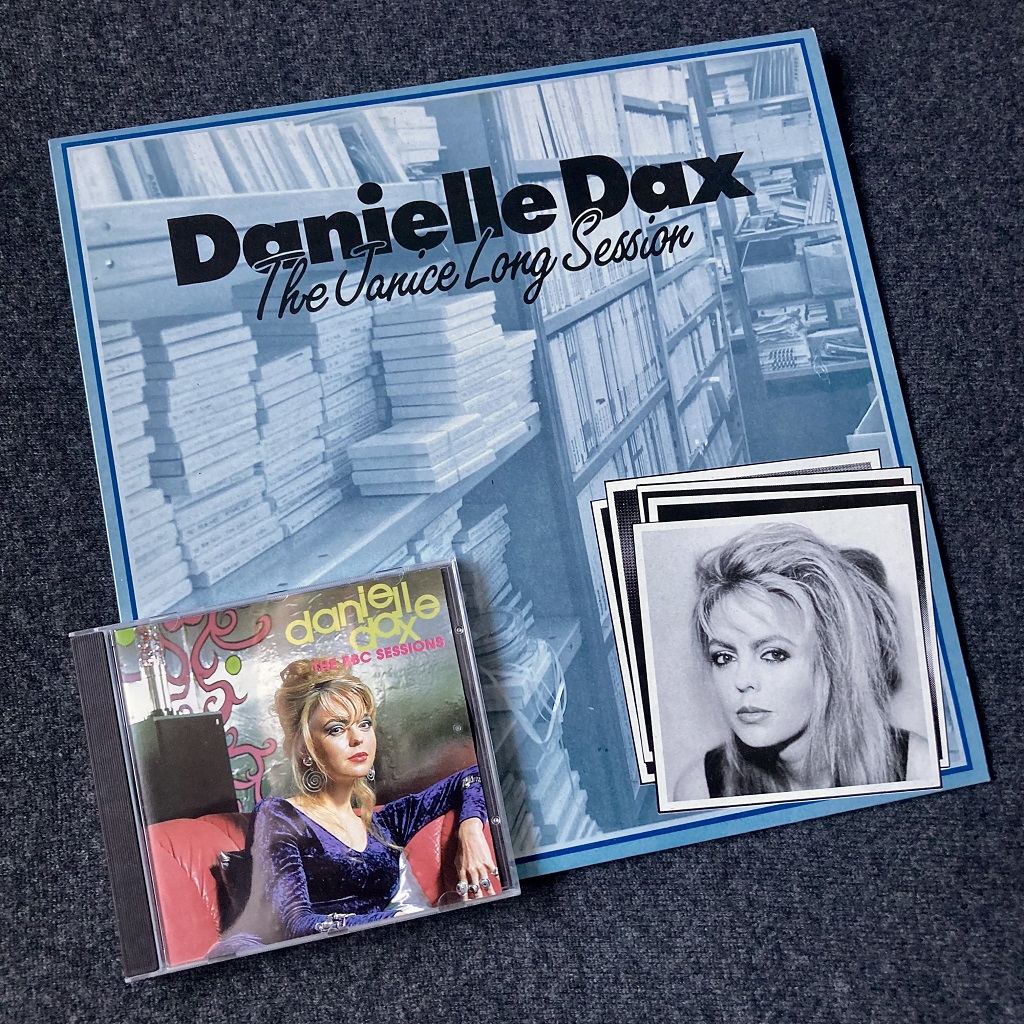 Tracklist:
Fizzing Human Bomb [3'39"]
Pariah [3'36"]
Ostrich [3'57"]
Numb Companions [3'20"]
Recorded on 1st December 1985 at Radio 1, BBC.
First transmission on 14th January 1986.
A few of the tracks are reliant on backing tapes that were also used live, so the versions are not radically different from the more familiar recorded forms, it would be fair to say. 'Ostrich' however is a particularly fine version captured here, I feel – compare to the more familiar mini-album version, it has the woozy and meandering extended electronic intro present that live versions contained and a lot more guitar, which replaces the elements that were played on thumb piano on the original studio take. The bass guitar is also a good bit more prominent and helps anchor the considerable momentum this track has. It comes to a clean halt at the end too instead of fading out. All in all, it is a good bit tougher on this take. The same applies to 'Pariah' too, which is in mono here and sounds an even denser atmosphere than it's more familiar mini-album take.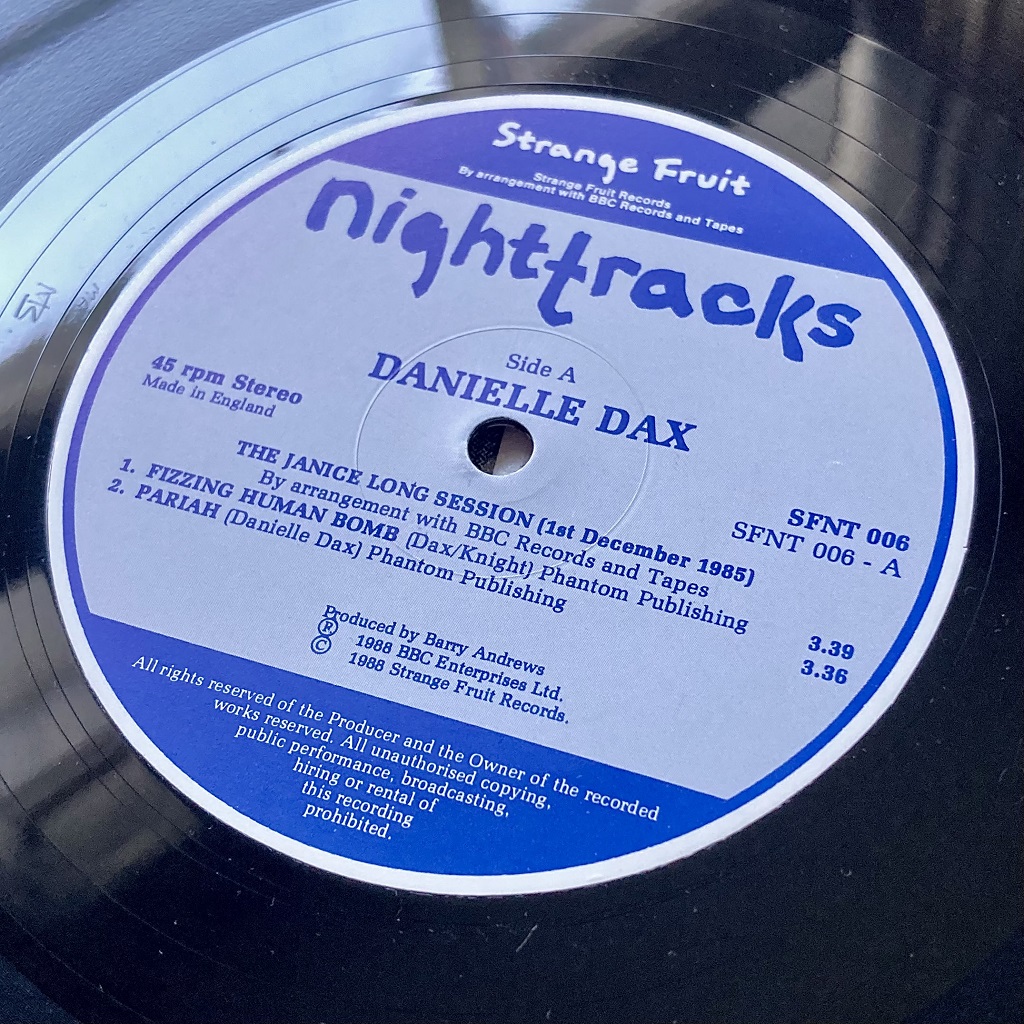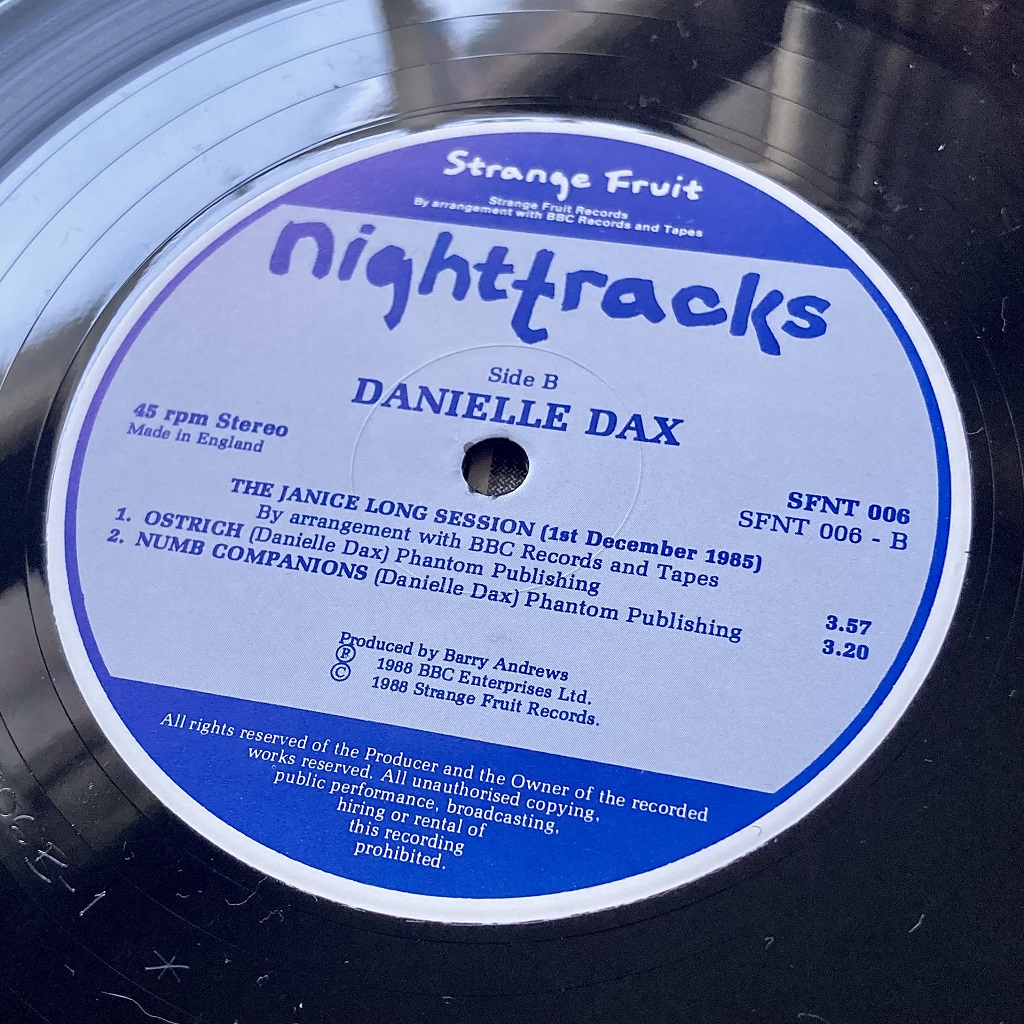 In the UK it was only released on 12" EP. The CD edition pictured here is a later period American releases and there was also cassette edition of the US release too.