These badges all date from 10 December 1984, which – no coincidence – is when I saw Cocteau Twins play live at Edinburgh Playhouse. These were all on sale at the merchandise stall, along with a T-shirt design I bought but has long ago passed on to T-shirt heaven, through wear and tear.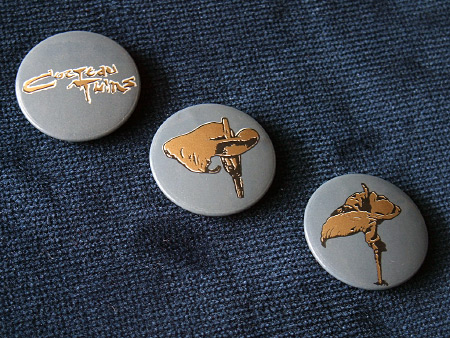 There were two separate sets of 1″ button badges available, along with a more expensive enamel/metal badge, which was particularly beautiful.
I used to have the accompanying paper merchandise stall flyer that documented all the available merch along with prices, but it seems to have disappeared over the years. If I come across it again I'll scan it and post it here for reference.
Update
Courtesy of my good friend and fellow gig-goer, Lieutenant 030, here we have the merchandising flyer as mentioned above… happy days!