Long before the CD age, cassette tapes were the lucky medium which would find itself carrying bonus material, such as the occasional cassette-only bonus track, remixes and so on. (For another such example, have a look at New Musik's 'Anywhere' cassette from a previous entry.)
In the case of The Cure's 1981 album 'Faith', the cassette came with a whole extra side-long piece, 'Carnage' Visors', which was the soundtrack to the stop-motion movie that The Cure showed on their 1981 'Picture Tour' live dates. A slower, wordless, meandering piece with wave-like builds and peaks, the piece managed to attract The Cure comparisons to Pink Floyd in contemporary reviews. Built from guitar, keyboard, bass and drum machine, its sonically in the same space as much of 'Faith' and 'Pornography', those Pink Floyd comparisons no doubt just down to the ambitious side-long sprawl of its length.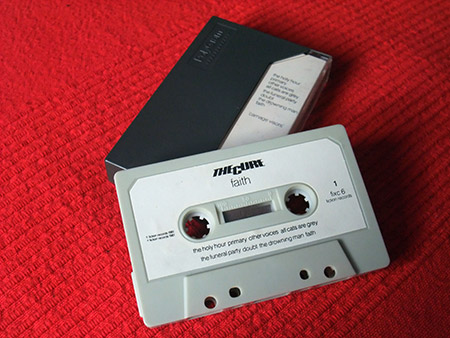 So, this piece has remained a cassette only delicacy for most of its life, but with the 2005 re-issue of 'Faith' in its deluxe edition, it finally saw release on CD and vinyl formats too.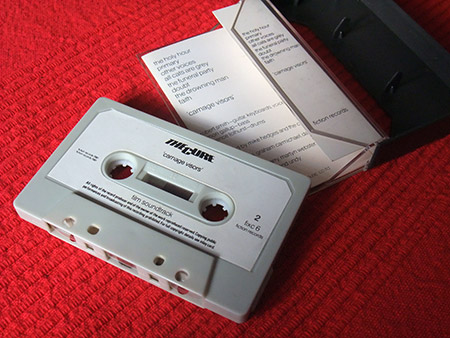 'Faith' itself remain unchanged on the cassette edition, the same track list as the LP, though able to take up all the first side of tape. The previous year's 'Seventeen Seconds' cassette had a difference from the vinyl album in that 'Play For Today' and 'A Forest' were swapped about in the running order.