This is the original issue of Xmal Deutschland's single, 'Incubus Succubus', released in 1982 on 12″ only in West Germany. By mid-1983 Xmal were flavour of the month in the UK music press and by the autumn their then record label, the inimitable 4AD, had issued a re-recorded version in the UK, titled 'Incubus Succubus II' on both 7″ and 12″, with a new track, 'Vito', on the b-side and of course a beautiful new sleeve design.
This original 12″ however was only issued in West Germany. This original arrangement is not radically different from the more widely distributed 4AD version really, though not the same by any means – but it also has two unique b-sides, 'Zu Zung Zu Alt' and 'Blut Ist Liebe'.
As well as the unique sleeve design (it is very glossy, as you can probably tell in the above photo) copies also come with a one-sided lyric sheet, as in the pic below.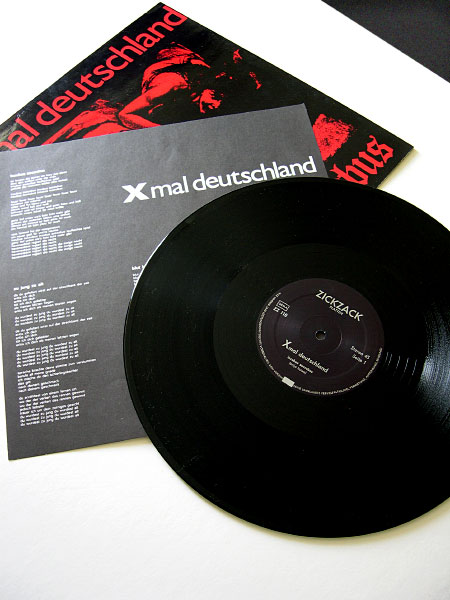 In response to a request, some close-ups of the lyric sheet are shown below.