A fine example of the mid-'80s trend to load up the cassette version – and increasingly the CD too, with its rise to format dominance – of albums with extra tracks and/or extended mixes. Win's wonderful high-tech pop debut, 'Uh! Tears Baby (A Trash Icon)', got the treatment good and proper.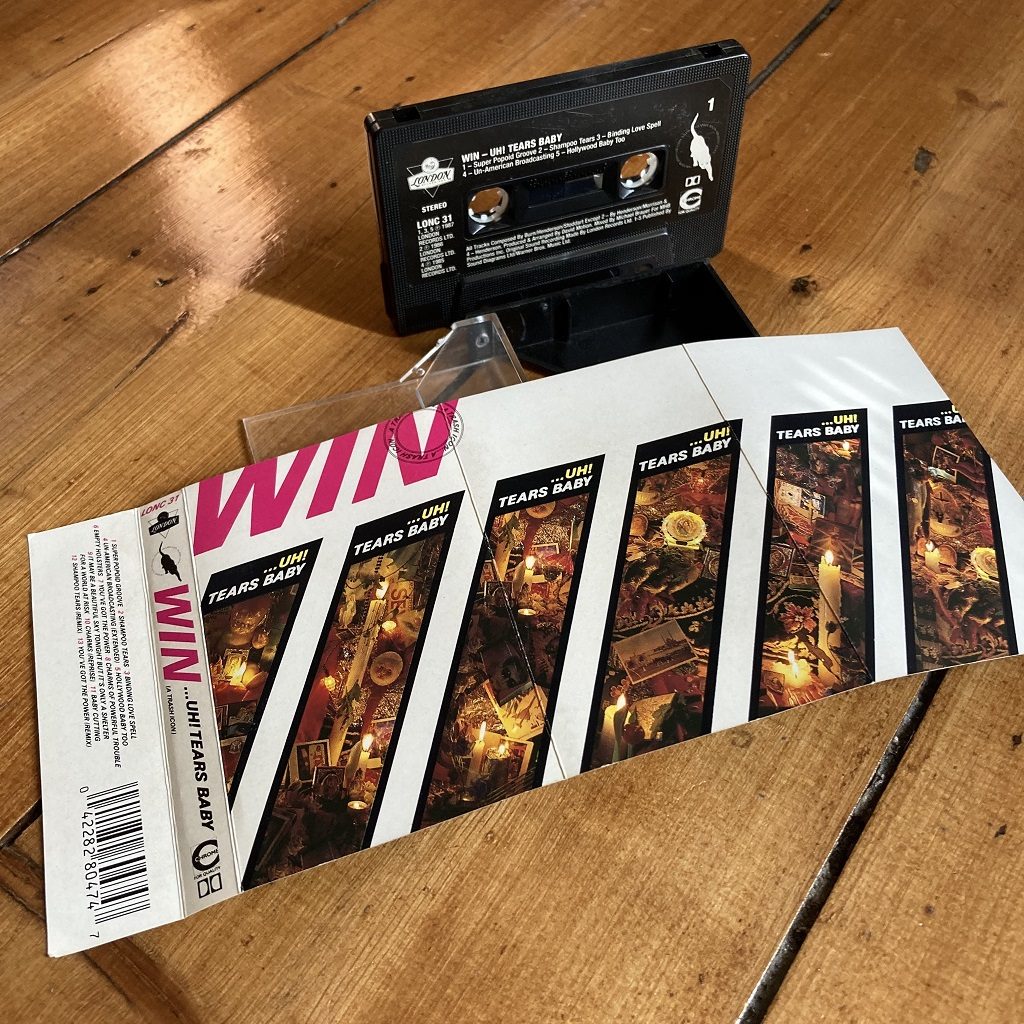 So, what's the difference, you may wonder? In comparison to the standard LP version, there is a longer, extended mix of the re-recorded 'Un-American Broadcasting' and two extra bonus 12″ remixes from single releases by way of;
Shampoo Tears (Remix) – this is the 12″ remix by Michael Brauer.
You've Got The Power (Remix) – this is the Mark Berry extended remix from the re-issue 12″ single.
This latter remix was made famous in Scotland by way of its use in much edited form as the soundtrack to the McEwans lager 'Escher' advert (YouTube link). Sadly, not popular enough to launch the single high enough into the charts though to give it the recognition and success it deserved.
The album has never been re-issued, which is mind-boggling really, especially as their follow-up, 'Freaky Trigger' was re-issued on CD format back in 2010 now.