Sad news for Christmas Day this year, learning of the death of Janice Long. I grew up listening and finding out about so many great acts from BBC Radio 1's evening and weekend shows and Janice Long was one of the key DJs that made a big difference. She had great taste and brought a genuine enthusiasm and warm-hearted humour to proceedings that was a welcome relief from many others. It comes as no surprise to learn of so many wonderful tributes from many of the well-known acts she met along the way. If you are unfamiliar with her, I recommend a 33 minute primer courtesy of the Radio 1 Vintage series that was produced in 2018 and featured a Janice Long compilation.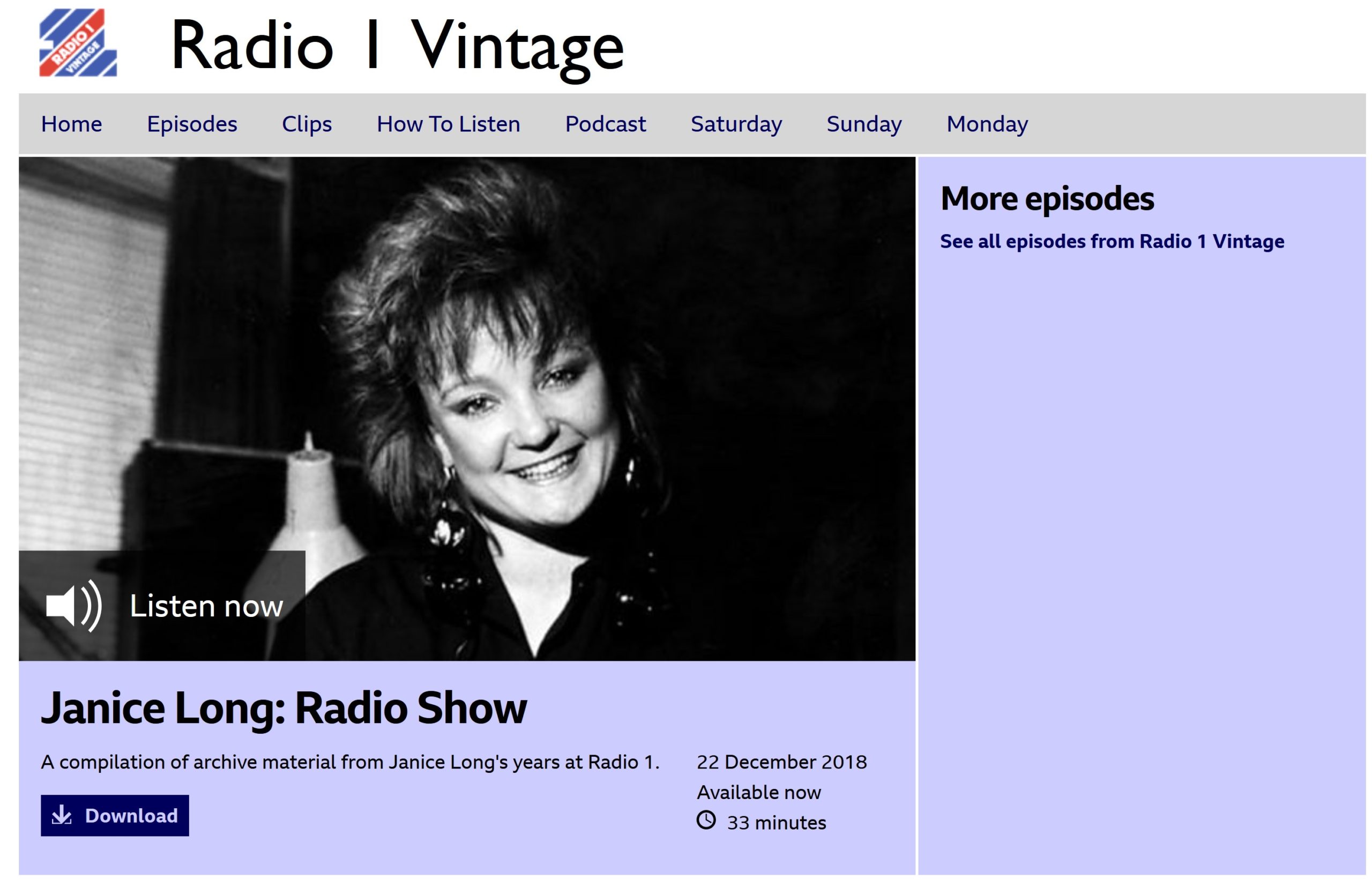 I used to tape a lot of sessions and the like from the radio and a particular favourite of mine from Janice Long's show was a session by Hard Corps from May 1985. They are a band I have featured many times on this blog before and they got a lot of love from Radio 1 – John Peel and Richard Skinner, as well as Janice – but sadly an unsuitable record company deal rather scotched their trajectories. This particular session  for Janice Long was one that I listened to in fairly basic medium wave quality for many years and which featured in 'The Bell', 'Desolation Land' and 'Bravo' wonderful tracks that would not see a release until many years later. It was a pleasant surprise to discover by chance one day that the band themselves had finally put together a digital download release of this and a few other session recordings as 'Radio Sessions'. Here's my tape with cover design from back in the day of this and a few other recordings taped back in 1985.
RIP Janice and thanks for the wonderful sounds.