Having worked away steadily and with increasing pressure since 1979, Bauhaus finally arrived into the upper ends of the UK charts with the double impact of the 'Ziggy Stardust' single (top 20) and 'The Sky's Gone Out' album (top 5) in late 1982. The early months of 1983 would see two more singles and further success, a major tour and then the belated release of 'Burning From The Inside' following the band's implosion in the summer of 1983 and split. It all seemed premature and left a void, such that the pent up demand for their work would see numerous digs into the archive over the next couple of years and beyond – undead, the maschine rolled on, starting with this '4AD' mini-album in September of 1983…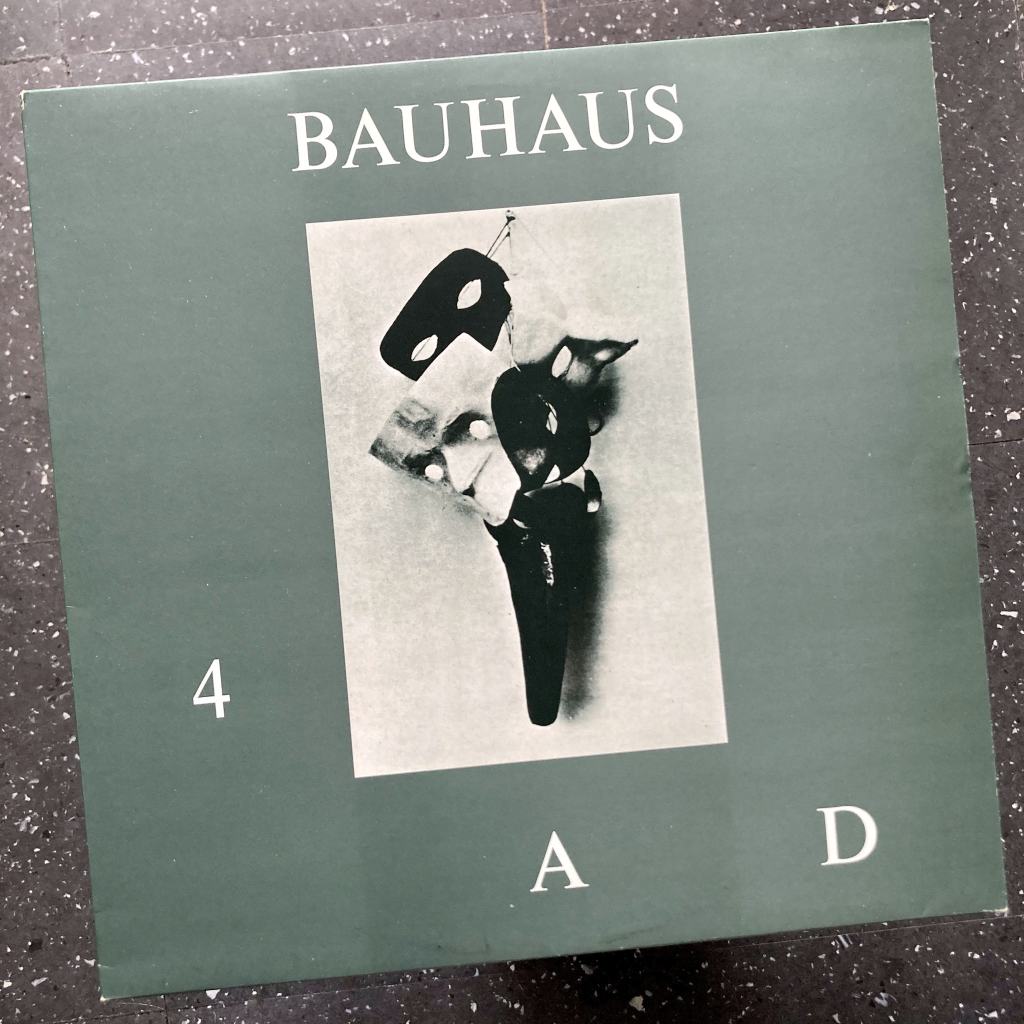 Its odd to think how this was accepted so eagerly at the time, but the demand was there to lap it up. So, despite bringing nothing new at all to the table (and not even compiling all of the tracks from the band's three single releases from their tenure with 4AD), it was so skilfully packaged that eager hands were more than ready for more Bauhaus musik produkt regardless.
In a sleeve designed by David J, it ticked the boxes for Bauhaus and 4AD aesthetes*. While it missed off a couple of the 7″ B sides ('Untitled' and 'Scopes'), what it did include delivered a reassuringly sharp, black stiletto stab: 'Dark Entries', both takes of 'Terror Couple Kill Colonel' and all three tracks from the 'Telegram Sam' 12″ – the band's take on John Cale's 'Rosegarden Funeral Of Sores' (a live favourite, even in the band's most recent pre-Covid-19 lockdown reunion shows) and the delicately reflective piano and guitar piece 'Crowds', a vehicle for Peter Murphy to vent his feelings frankly as frontman to audience.
This mini-album would be followed some weeks later by the more popular twin, another mini-album companion, this time from the Beggars Banquet era that gathered up the post-4AD singles A sides in one place. No messing with that selection. (But that's for another post…)
To cater for that need for Bauhaus produkt then, between the end of 1983 and 1985 there would also be the two video compilations we previously shone a light on, 'Shadow Of Light' and 'Archive' and then the luxe packaged double album compilation, '1979-1983'. You'd think they'd never ended, in some ways. Undead, indeed.
* Keep it in the shadows, though! – that lovely cool grey ink that was used has a nasty tendency to turn a shade of green if left exposed to bright sunlight, for some reason.