After I had finally taken to the charms of the silver CD disc as a format, there was no stopping me, and that included re-issues of all kinds – even these rather generic, budget-price compilation series – not least because on occasions they were useful for tracking down hard to find versions (or even hitherto unreleased versions, in the case of another Japan CD-only compilation, 'Souvenir From Japan' and its exclusive mix of Life In Tokyo' – another story…
No such interesting variation to be found here – this CD single favours the more common versions of the three featured tracks – the regular, original version of 'I Second That Emotion', first issued as a non-album single in 1980 (as opposed to the 7″ remix and 12″ extended remix versions issues in 1982) – the regular album mix of 'Quiet Life' (often also referred to as an extended version) and the original 1979 7″ A side mix of 'Life In Tokyo', which had most famously appeared on album by way of the 1981 compilation, 'Assemblage'.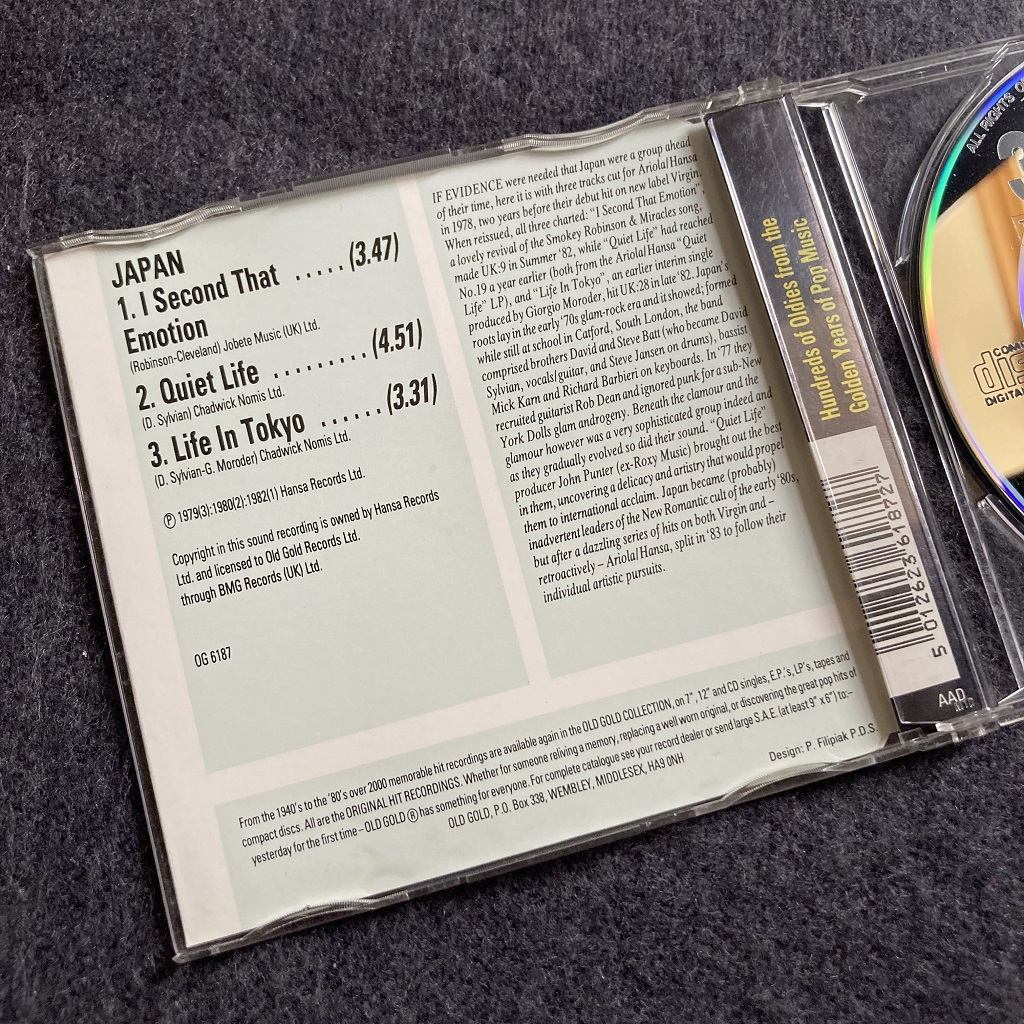 So, limited version craziness appeal on this occasion – even the choice of sleeve photo doesn't quite get it right, neglecting to include Rob Dean from the line-up, unfortunately. He does get a mention in the fair, succinct write-up in the sleeve notes, though.