A non-album single from Nash The Slash's brief period signed to the UK DinDisc label in 1981, this record brings together a few of my favourites for its one-off collaborative nature, namely Nash The Slash himself, Bill Nelson in the producers chair and Peter Saville on sleeve design work, under his 'Dessin Controlee' nom-de-plume.
By the sounds of it, from interviews with Nash, while he enjoyed the experience of working with Bill Nelson on the recording of the single, he was none too fond of the song – which perhaps explains why it remains a vinyl only release and has never re-appeared on any of the latter day CD re-issues of Nash's material. A shame, as it is a jaunty, original, highly synthesized number from the pens of Nash and Toby Dammit – you can spot the Bill Nelson influence on the production particularly on the closing portion where the secondary vocal is either Bill or, perhaps more likely, Nash singing in a Bill-coached manner.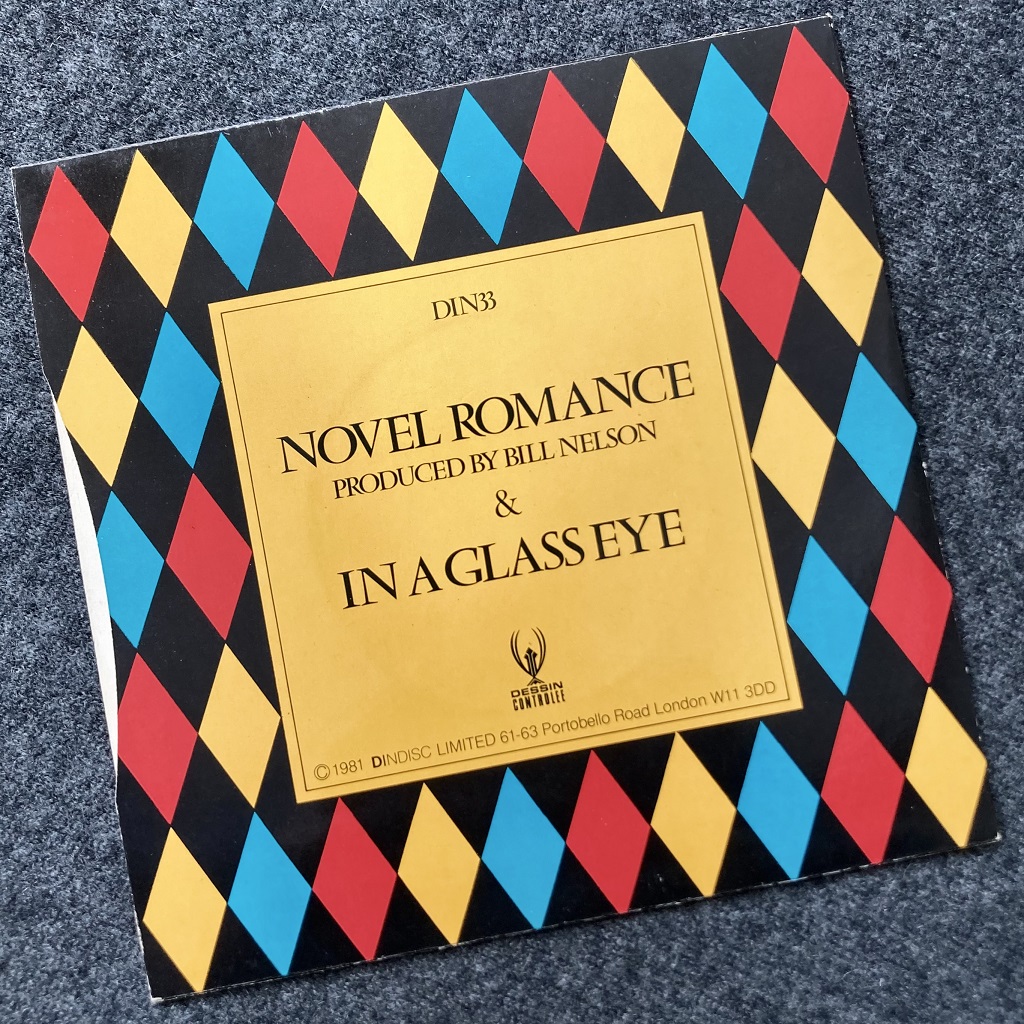 On the flip side is one of the album tracks from the 'Children Of The Night' album released by Nash on DinDisc, a particularly hypnotic number. It had Steve Hillage at the production helm, it might equally have deserved A side status.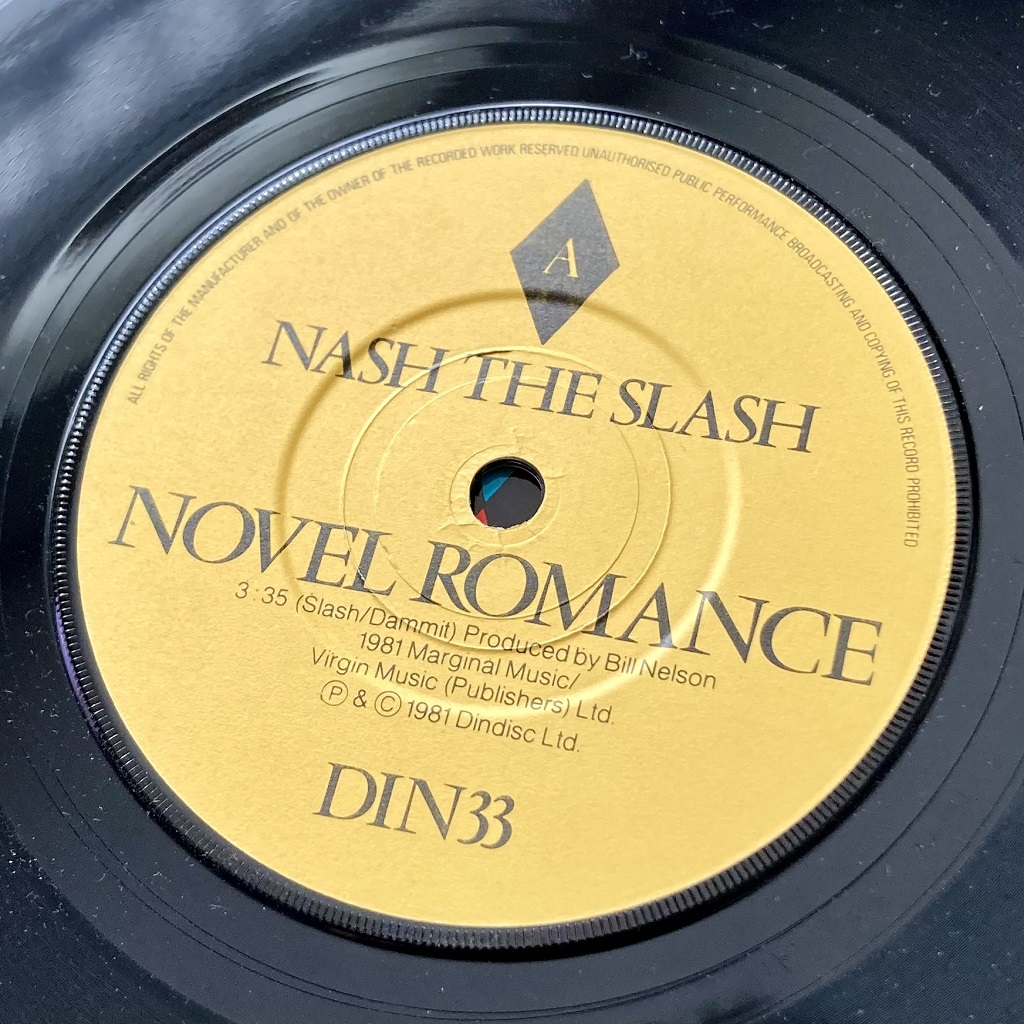 Peter Saville was the in-house designer for DinDisc during its short but influential period of operations and although it doesn't state his name it does have one of the design logos associated with him, 'Dessin Controllee', a feature of a number of 1981 releases including 'Rage In Eden' and 'All Stood Still' by Ultravox, and 'I Want More' by Can. (There are a confusing number of Saville-related names that design works from 1981 in particular seem to be attributed to, including D/R Institut, League of Artsists, LoA, LEAGVE, PLAKAT-LEAGV, Estudio Saville, Grafica Industria, et al. This single comes sleeved in a style that would not be repeated on other releases by Nash, the familiar logo missing in action altogether.