Some while back I posted about a John Foxx video compilation released back in 1989 on VHS format and noted that other releases from the same series, Virgin Music Vault, was a release by the Skids…
Being based in the UK and long before the advent of MTV and the like, Top Of The Pops was my prime programme that you might catch a glimpse of promo videos on – but if the band in question could be enticed into the Top Of The Pops student to record a performance you might not see much at all of the promo videos. In the case of the Skids, they were pretty frequently invited on to do their thing in the studio. Otherwise, you'd likely see a video on the BBC's Saturday morning show of the era (which would be the Multi-Coloured Swap Shop, back in 1979-1981) or one of ITV's various Saturday morning kids programmes – but even then, once it had passed, little chance of a repeat. The era of scarcity, before the world of YouTube we know now.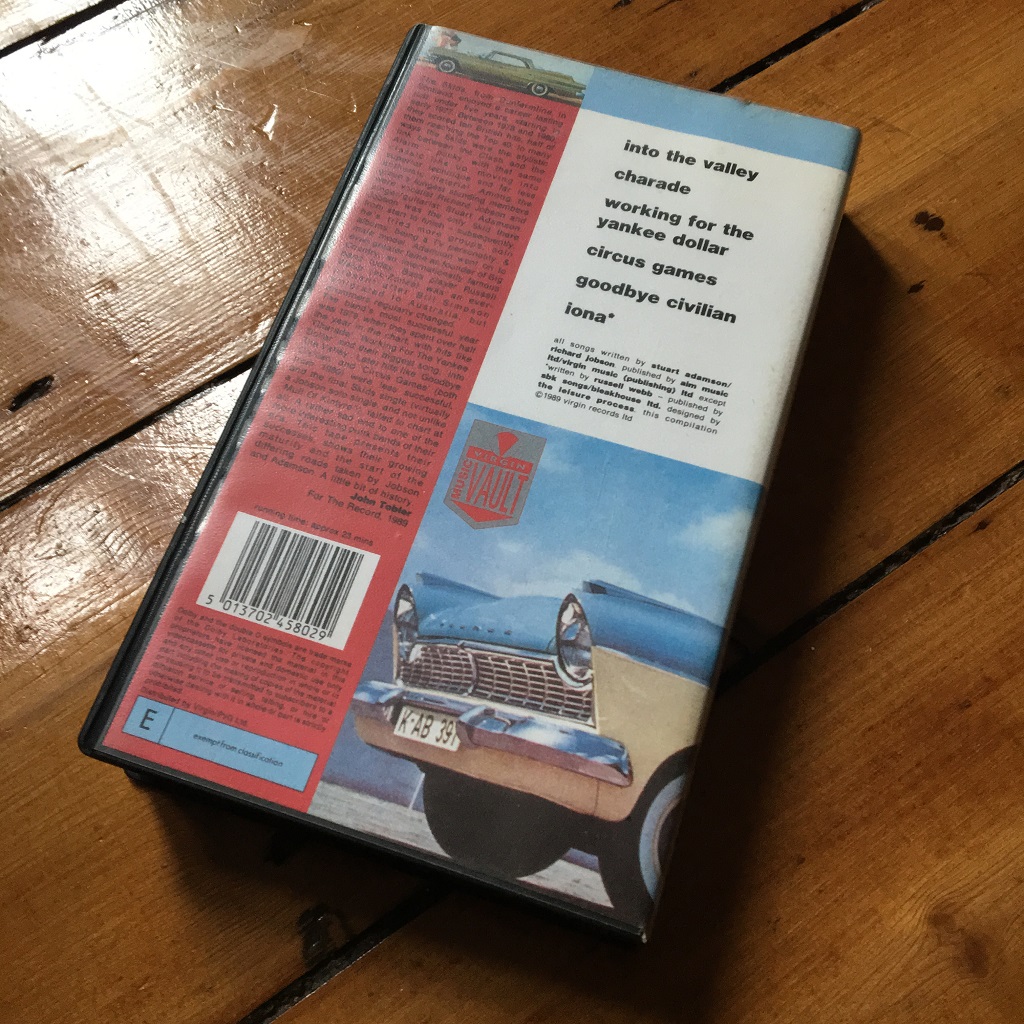 This video gathers together six tracks, so its got a pretty short running time – but it was good to see some of those familiar ('Working For The Yankee Dollar') and never before seen ('Iona') videos for me back then, long before YouTube made it easier to watch such delights. As it happens, YouTube is not awash with copies of these promo clips, but you can see them, as uploaded to the skidsvids YouTube channel as follows;
Watching back on them again now, very much of their era – I guess that 'Charade' and 'Working For The Yankee Dollar' were filmed as part of the same production session, which seemed to be pretty common back in the day to shoot two or more planned singles as the same time.  I imagine the band likely cringe to watch back on some the performances, but they are what they are of the era – I certainly loved seeing 'Working For The Yankee Dollar' and 'Charade' at the time, exciting, lurid and glamorous stuff for a youngster such as I of the time.
Currently missing in action, they could do with a remaster and re-issue at some point.