From 1979, and an era where releases could be weird and wonderful depending on the region of the globe they hail from and how that region liked to do things, a unique picture sleeve four track 7" EP from Kraftwerk. This is the kind of release that, from roughly 1986 onwards, became something of a rare occasion for Kraftwerk, the more that they standardised releases across the world with the 'Musique Non Stop' single and 'Electric Cafe' album.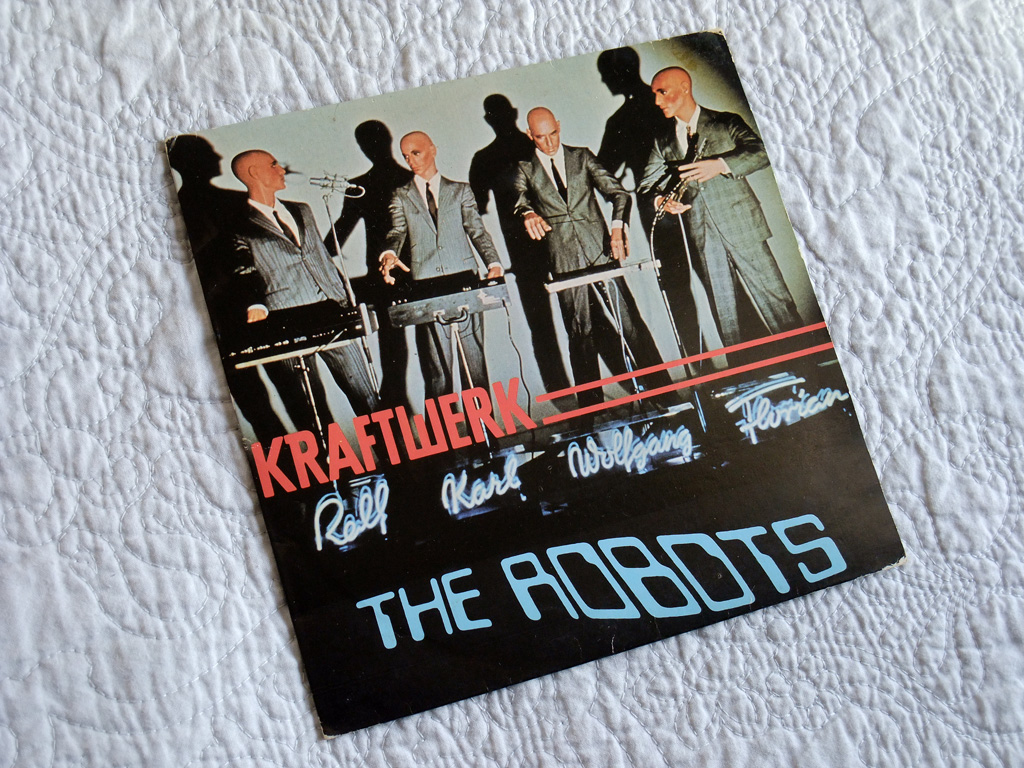 Featuring four tracks edited down from 'The Man Machine' and packaged up in a picture sleeve featuring a still from the band's video session for the previous 'Showroom Dummies' single on the front and a live shot of Florian Schneider playing a flute on the rear (which must surely date from the 1974 through 1976 period at latest), this really is a one of a kind release.
Side One:
The Robots (Edit) (3'48")
Spacelab (Edit) (3'47")
Side Two:
The Model (3'38")
Neon Lights (Edit) (3'34")
The labels for the record print the wrong durations for three of the tracks, listing the full length timings that would be found on the LP versions – but the EP itself includes edits of all tracks except the already modest (by Kraftwerk standards) 'The Model'. The labels also lack detail of the playback speed – it plays at 33 rpm rather than the normal 7" speed of 45 rpm, which almost certainly has caught many out in the past.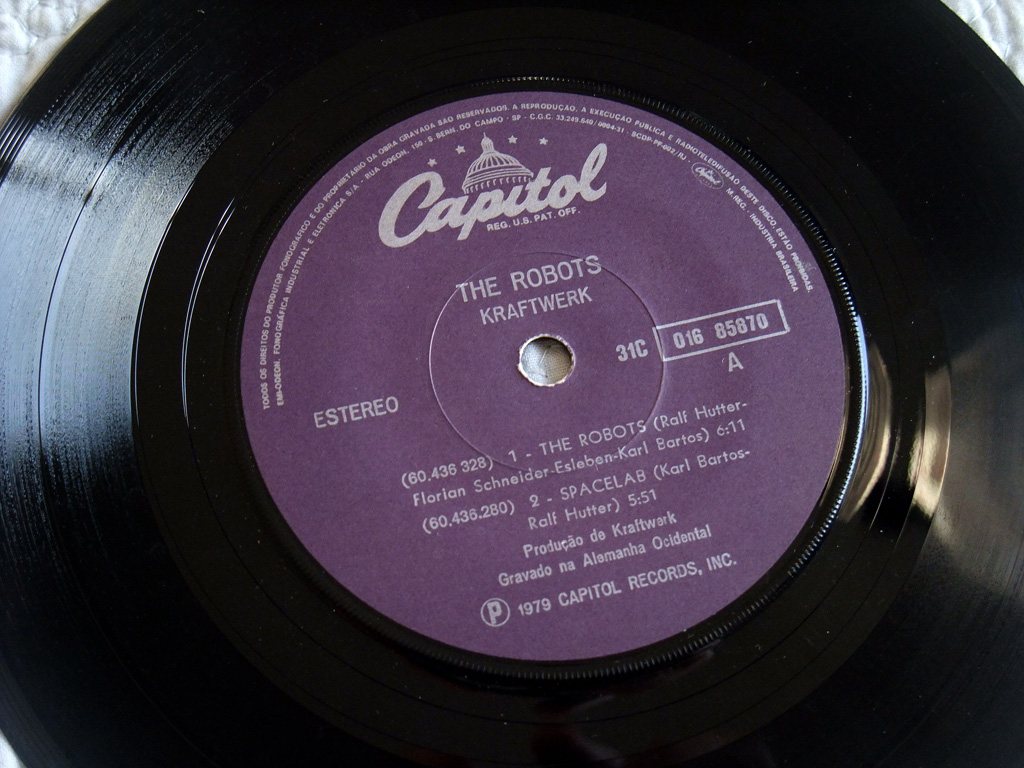 Rare as hell nowadays, they infrequently come up for sale. This copy is in reasonable shape and is printed on nice, thick card stock – there seem to be versions out there printed on much thinner paper though. What with its Data 70 'computer' font for titles and unique photo choices, it's certainly a small object of desire in Kraftwerk collector circles.