The Human League's fine second album, presented here in the altered version released in Canada alone that saw a different sleeve design and altered tracklisting. All in all, added up to an appealing import temptation from the racks of HMV. Whether it was to the band's liking, I don't know – can't be very satisfying to spend all that time and effort sequencing a running order and sleeve design only to have a record label change it – even retitling one of the tracks!
First off, the altered sleeve design… ditching the more familiar design used for the front in most other territories, this version chose to re-use the cover photo used for the 'Holiday '80' EP, tweaking the title graphics to keep the regular 'Travelogue' titling. Meanwhile, the back cover kept the layout, though with an alterations to the colourway to tone in with the front cover, I presume, with block blue background instead of a golden yellow.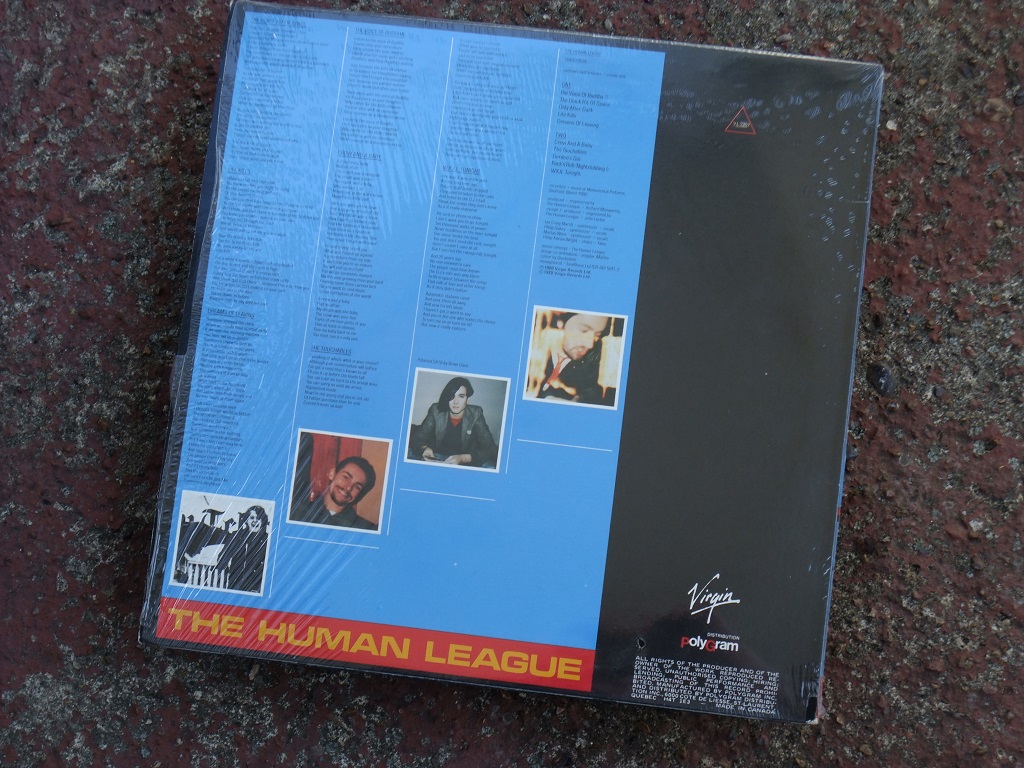 In the grooves, the album gained the 'Rock'n'Roll'/'Nightclubbing medley from the the 'Holiday '80' EP, added to side two, and dropped 'Toyota City' altogether. Meanwhile, 'Being Boiled' (in its John Leckie produced, Boys of Buddha enhanced re-recording) was moved to the opening track of side one and also retitled as 'The Voice Of Buddha' for good measure.
As a reminder of the record buying period, I've included a couple of close-up photos of the HMV price and import stickers of the time… exciting times to come across such imports in the record racks completely out of the blue.