The impossibly stylish sleeve design to the debut single by Orchestral Manoeuvres in the Dark, 'Electricity', was an opening statement of intent by Factory Records, one so unusual to produce that it set the production presses on fire, with the result that the intended press run was left incomplete, apparently. It's thermographed print was at one time de rigueur for stylish business cards – though black-on-black print as found here was perhaps a little more unusual. Whatever, this release in its original form has been a much sought after item and one you wouldn't have imagined seeing again in its original form. However, 2019 saw the release of a boxed set of facsimile recreations of the first ten Factory Records artefacts to commemorate 40 years of the label, 'Use Hearing Protection – Factory Records 1978-1979' by Rhino Records. Let's look at the original and recreation side by side…
---
The 1979 original
The beautifully minimal original cover – it has survived 42 years in good shape now. My copy of the vinyl is OK, hardly blemish free – also, it is a mis-press as it has the side A label on the B side too. Ooops! As for the music… famously, despite having re-recorded both songs at Cargo Studios with Martin 'Zero' Hannett as producer, the band insisted that their original somewhat low-fi and wonky version (recorded on the Winston 4-track recorder and produced by the band and then manager Paul Collister (aka Chester Valentino) in the latter's garage, christened 'Henry's'), was used for the A side. But Tony Wilson insisted that the lush re-recording of 'Almost' was used on the B side.
This original 'Electricity' as released on Factory FAC 6 can be found on CD in the unlikely source of the 'Peel Sessions 1979-1983' CD released back in 2000. Meanwhile, 'Almost (Hannett/Cargo Studios Version)' can be found on the 2003 CD re-issue of the band's debut album.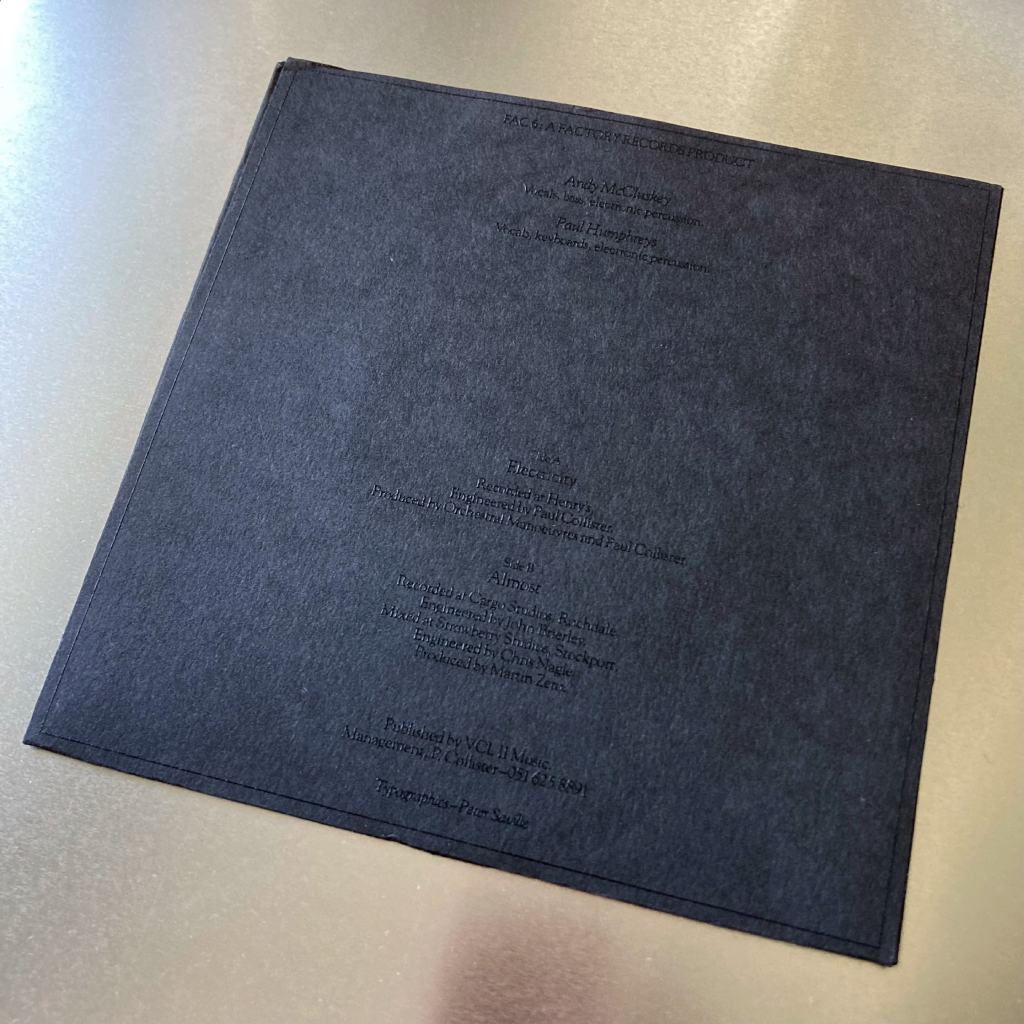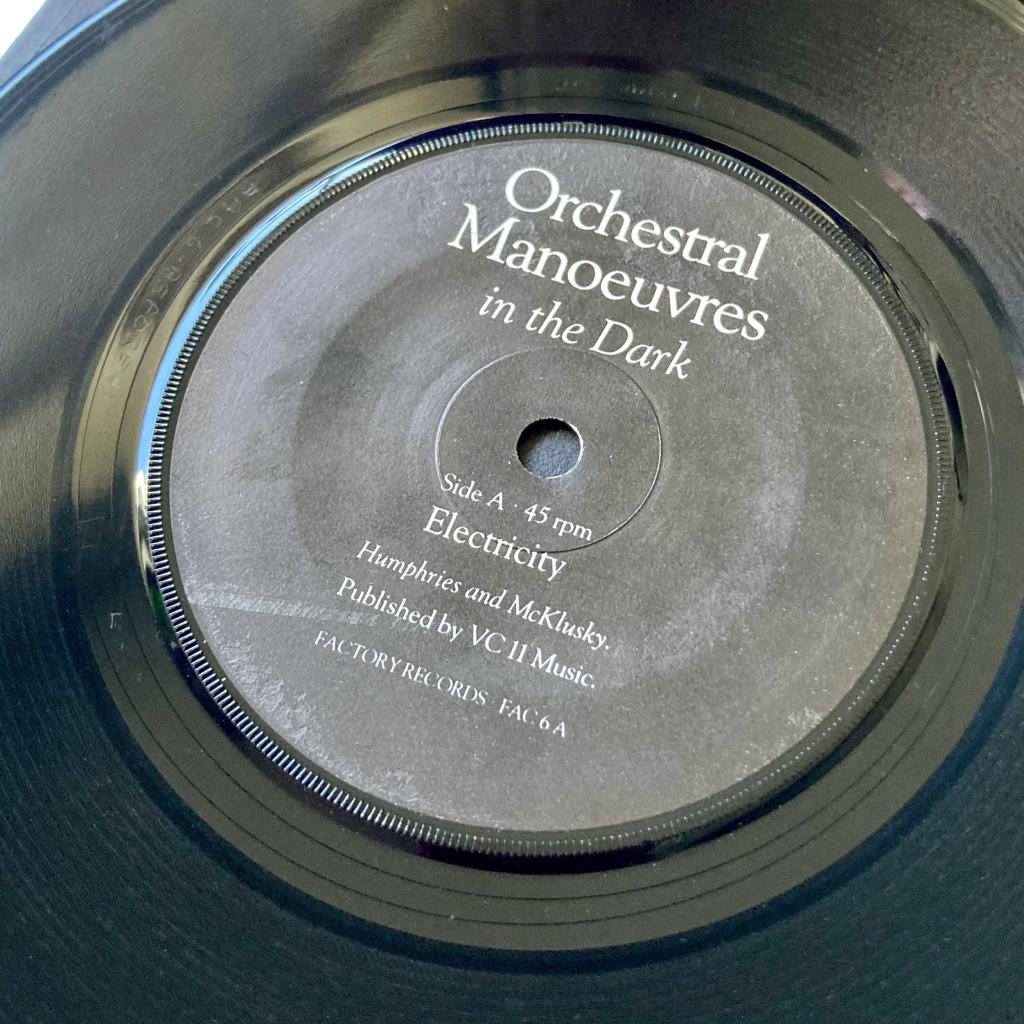 ---
The 2019 recreation
Packaged up along with facsimile reproductions of the other nine artefacts that make up Factory records first ten objects, this is a surprisingly good replica, though by no means a duplicate. Take a look at the A side label for example, you'll see that the original mis-spelling of McKlusky in the credits has been corrected, along with updates to the music publishers. As for the music – this time out it is as Factory intended – with both of the Martin Hannett produced versions on both A and B sides. (The only version of 'Electricity' recorded during 1979/1980 that infamously does not include organ on the intro.) Despite including this version, the sleeve credits on the back are still those for the original non-Hannett version.
Easiest way to get these on CD is, again, the 2003 CD re-issue of the band's debut album, I should imagine.