The fourth example in a series of exclusive 7″ Kraftwerk singles made available from the German 'MusikExpress' magazine has just been released for the August 2023 issue. Celebrating 20 years since the release of Kraftwerk's most recent album, 'Tour de France Soundtracks', the 7″ is a one-sided single with an exclusive edit of the album's closing track, 'Tour de France'.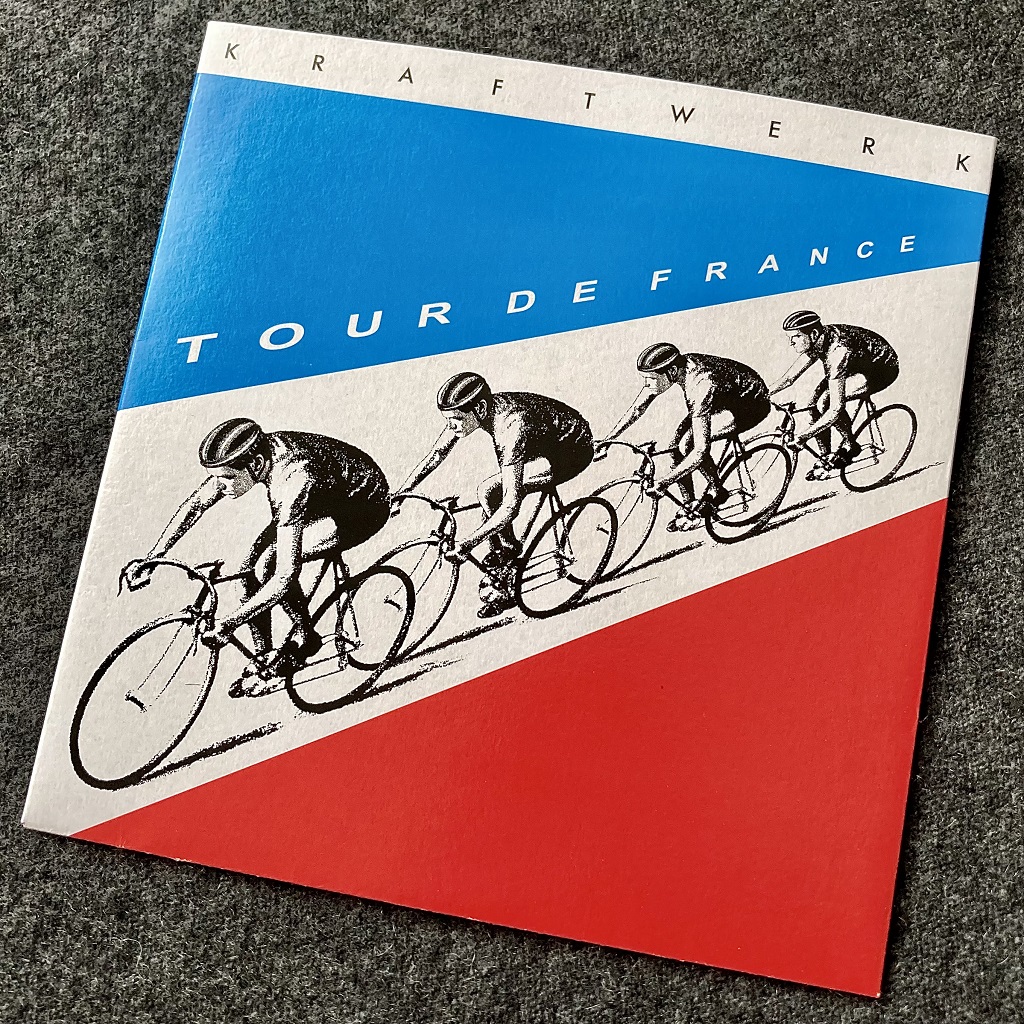 Of course, the detail there is that the closing track to the album was a 2003 re-recording of the version of 'Tour de France' first issued back in 1983, not the new 2003 album track Etape 1 / 2 /3 versions. UPDATE: And, thanks to a comment courtesy of Staggboy, to be more precise, the edit is derived from the 2017 3-D The Catalogue/Der Katalog version, rather than the 2003 'Tour de France Soundtracks' album version.
As well as a piece about the album and its legacy, the magazine also comes with a new interview with the now 76 year old Ralf Hütter. Much of it dwells inevitably on cycling and the influence of the Tour de France but it also takes in Ralf's views on AI, which he terms artistic intelligence.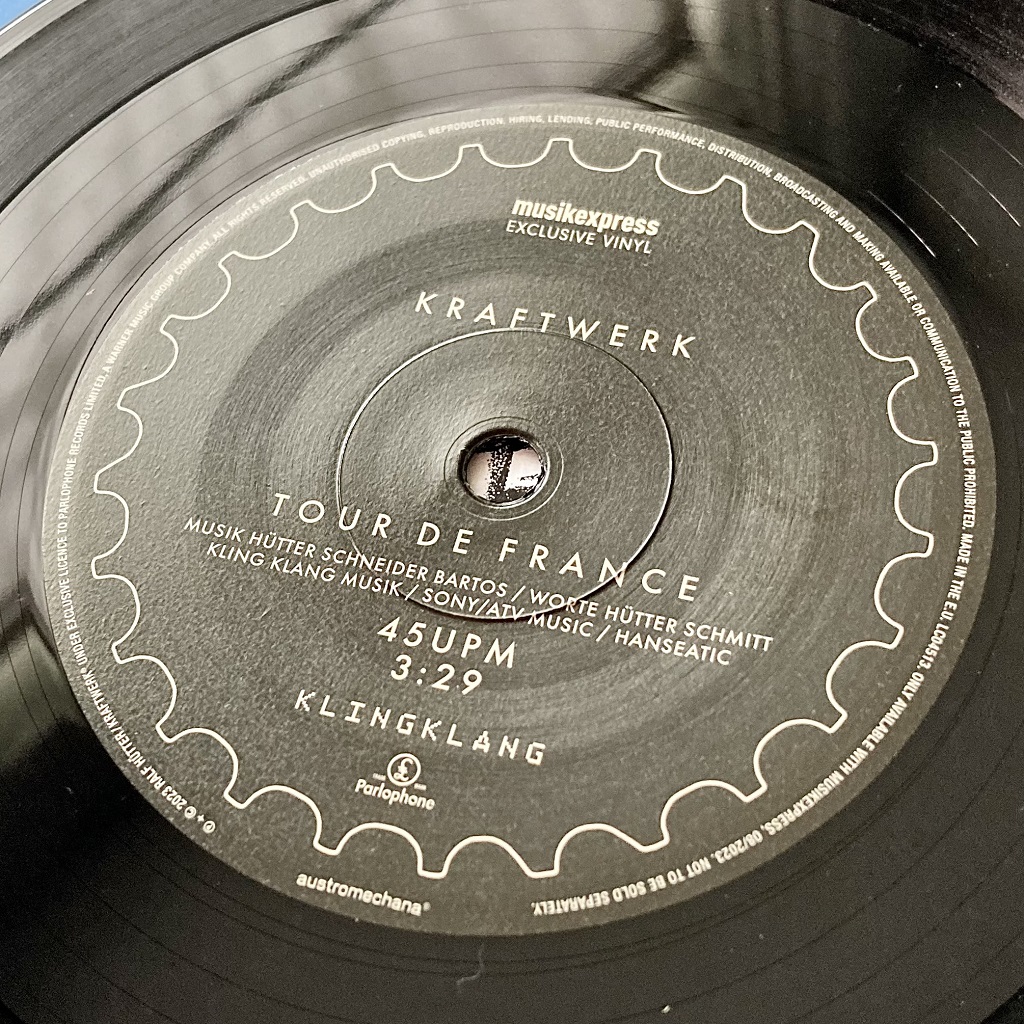 The other singles in this series, which seem to come along at an interval of two years, that VersionCrazy has documented before include 'Heimcomputer', 'Autobahn' and 'Die Roboter'.
If you are interested in obtaining a copy you can order it from the MusikExpress web shop. As well as the latest in the series there is also currently also the opportunity to obtain the previous singles too as a bundle.